2021 B·O·N·D COMMITTEE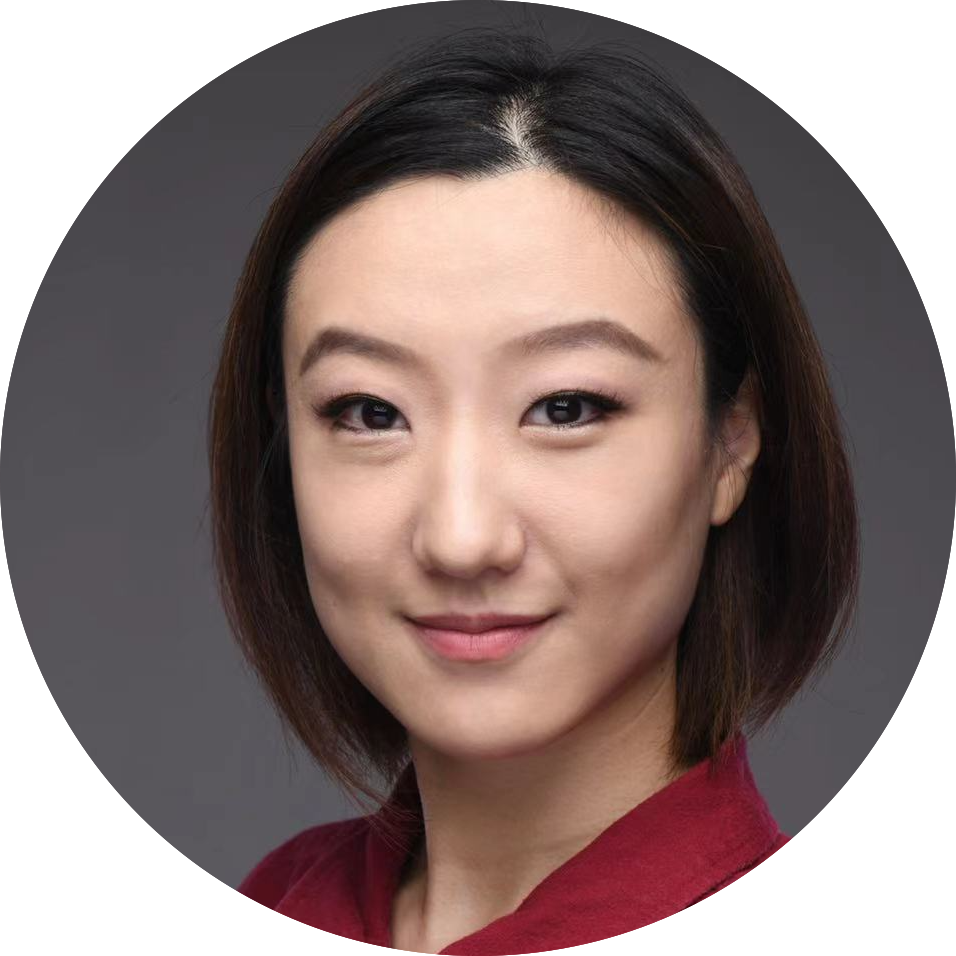 Founding Curator & Artistic Director
He Tianding, originally from China, is a New York-based curator, director, producer and performer. Recent directing credits include virtual theatre piece, South Node of the Moon; immersive theatre, The White Night(Margo Feiden Gallery, NYC), Versailles 2.0 (Shanghai Theatre Academy); puppet show, Me, You, He & She(Puppet BloK Dixon Place); physical theatre, Invisible Days (UNIFIX NYC); and performing art pieces, Getting Lost with Yoko Ono in NYC. She also produced off Broadway and off off broadway shows: The Romantic Misadventures of Ah Q (Theatre Row) and A Language of Their Own (IATI Theatre).
https://tiandingcybersoma.me
Executive Producer


Alison Qu is a Director, Dramaturg, and Creative Producer based in NYC and Boston. Alison is the Co-Founder & Executive Producer of CHUANG Stage—Mandarin Chinese-based bilingual, bicultural theater collective homed at Boston. Currently, Alison is the Associate Producer of Pao Fellowship at Company One Theater in Boston.
https://www.alisonyuemingqu.com
Visual Designer

Qingan Zhang is a space designer, director, stage manager and producer. Graduated from Boston College with a bachelor degree majoring in drama and psychology, and a master of art in interior design at Pratt Institute. She has worked with MIT Wuming Theater in Boston as a director for online and in-person works. She is dedicated to exploring the relationship between physical and virtual spaces, performing arts and audiences.
http://qinganz.com
Bindi Kang
Dramaturg

Bindi Kang is a freelance dramaturg, a doctoral candidate in Program of Theatre and Performance at CUNY Graduate Center, and she also holds a MA in East Asian Languages and Cultures at Columbia University. She has worked with several artists and cultural institutions, including Yangtze Repertory Theatre, New York Chinese Opera Society and Oregon Shakespeare Festival, etc.
Liuyu Ivy Chen
Commissioned Theatre Translator
Liuyu Ivy Chen is a literary artist who writes poems, essays, narrative nonfiction, and translates words across borders. She likes to explore issues concerning women, migration, and the concept of home. She loves art that breaks stereotypes, builds ironies, and throws you off balance.
liuyuivychen.com
Kally (Kangdeng) Zhao
Line Producer

Kally Zhao is the Communication and Events Lead at the International Society for the Performing Arts. She has pursued her Bachelor of Science degree in Media, Culture, and Communication from New York University. In New York, she held the position of Director of Business Development at the 2019 CineCina Film Festival, Associate Producer of the 2019 Mandarin Musical Debut: Man of La Mancha, and President of NYU Chinese Students & Scholars Association.
Line Producer

Jiaoyang Li is a poet and interdisciplinary artist currently based in NYC. Her literary work has appeared in LA Reviews of Books-China Channel, 3:AM, Asymptote, Datableedzine, Chinese News Magazine, Spittoon Magazine, Enclave Poetry, Voice and Verse poetry magazine, among others. Her interdisciplinary practices have been supported by New York Foundation of Art, The Immigrants Artist Biennial, New York Live Arts Center, Artyard Center, and others. She serves as the Translations Editor at Washington Square Review, and the founding editor of the interdisciplinary poetic practice journal 叵CLIP.
https://www.jiaoyangli-textile.com
Zhang Yuhan
Line Producer

Yuhan Zhang is theater practitioner and producer. Graduated from Beijing Foreign Studies University with a bachelor's degree in French. She was formerly the project director of the National Centre for the Performing Arts. Currently pursuing degrees at Yale School of Drama (Master of Arts in Drama Management) and Yale School of Management (Master of Business Administration).
Jingwen Zhang
US-China Producing Assistant

Jiangwen is a BFA Theater student at Emerson College. Her past online directing credits include Love and Everything Related (2021); dramaturgy credits include A Tale of Four Women—Reimagined Chinese Classics and The Ugly Town both at CHUANG Stage. She currently lives in Beijing and serves as a resident playwright for the Community Theater Program at Mulan Community Service Center.
Zhong Haiqing
Monodrama Dramaturg
Haiqing Zhong is a playwright from the National Theatre of China, Ph.D. from the Central Academy of Drama, and holds a master's degree from Shanghai Theater Academy. Works include Jingyang Bell, Dou Zhi Er, and White Snake. He has published nearly 20 professional papers in journals including Drama Art, New Screenplay, Shanghai Drama, etc.